Am I Taking My Medicines The Right Way?
Medicines can help you only if they are used in the right way. Once you and your doctor agree on a plan of treatment, it is important to follow through on that plan so that the medicine can provide the most benefit possible.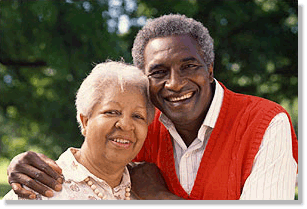 The first step in taking medicines correctly is to make a list of all the medicines you are currently taking. You may wish to use this Personal Medication List (PDF) form to make a list of your medicines. For each medicine, it is important to know:
The name of the medicine
What the medicine is for
What the medicine looks like
How much of the medicine to take
What time, or time of day, to take the medicine
Whether to take the medicine with food or on an empty stomach
Any special instructions related to the medicine
What if I don't know how to use my inhaler or eye drops?
Medicines come in a wide variety of dosage forms that are used for different purposes. Some of these may be less familiar than others. If your medicine is one of the kinds on the list below, click on the link to obtain instructions on how to use that kind of medicine:
What if I have trouble remembering to take my medicine?
A tool that many people find helpful in managing medicines is a plastic calendar-type pillbox, which can be obtained from a local pharmacy. Multiple pills that are due at the same time can be placed together in the pillbox.
With advances in technology, more sophisticated tools are available to help manage medicines. Here is a list of several commercial vendors with products that may be useful. Note that this list is provided for informational purposes only. The Center for Medicines & Healthy Aging does not endorse these companies.
What if I think my medicine is causing a side effect or other problem?
If you think your medicine may be causing a side effect or making you feel worse, contact your doctor or pharmacist for advice.
Related Pages:
Other Resources:
Adult Meducation
The American Society of Consultant Pharmacists Foundation and the American Society on Aging collaborated on this project to help improve medication adherence in older adults. This Web site has a variety of resources and information on this topic.
My Pill Box
This Web site is sponsored by the Sharp Foundation and the San Diego Cardiac Center. It allows the user to enter a list of medications and create a medication schedule.
How To Create A Pill Card
This Web site from the Agency for Healthcare Research and Quality provides instructions on how to create a pill card. A computer with word processing software and a color printer is needed to create the pill card.