Privacy Policy
Welcome to the Center for Medicines & Healthy Aging (CMHA). CMHA was created for consumers & caregivers by the American Society of Consultant Pharmacists Foundation as a way to promote healthy living through appropriate, effective, and safe medication use. This Privacy Policy is designed to tell you about our practices regarding collection, use, and disclosure of information that you may provide via this site. Please be sure to read this entire Privacy Policy before using or submitting information to this site. This site is intended for use by residents of the United States.
Click below for specific information about:
Privacy & Security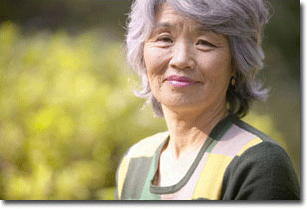 The information that we obtain through your use of the Web site, whether through the registration process or otherwise, is subject to our Privacy Policy. This Privacy Policy is designed to tell you about our practices regarding collection, use, and disclosure of information that you may provide via this Web site, including your rights relative to that information. Please be sure to read this entire Privacy Policy before using or submitting information to this Web site. If you are unwilling to accept the terms and conditions of the Privacy Policy, we ask that you not use the Web site.
Your Consent
By using this Web site, you agree to the terms of this Privacy Policy and the Consumer Products Company Terms & Conditions of Use (the "Agreement"). Whenever you submit information via this Web site, you consent to the collection, use, and disclosure of that information in accordance with this Privacy Policy.
About Children
Protecting the privacy of the very young is especially important. This Web site is not intended for children under the age of 18. We will not knowingly collect personally identifiable information via this Web site from visitors in this age group, and no part of our Web site is designed to attract anyone under age 18. Please do not communicate with or contact us if you are under age 18. We encourage parents to talk to their children about their use of the Internet.
Information You Provide
This Web site actively collects information from its visitors both by asking you specific questions and by permitting you to communicate directly with us via email, feedback forms, and/or chat rooms. Some of the information that you submit may be personally identifiable information (that is, information that can be uniquely identified with you, such as your full name, address, email address, phone number, and so on).
Some areas of this Web site may ask you to submit personally identifiable information in order for you to benefit from the specified features (such as newsletter subscriptions, Ask the Experts, Share Your Story) or to participate in a particular activity (such as surveys or other promotions). You will be informed what information is required and what information is optional.
Never provide your password, telephone numbers, or home address to anyone online. Be very careful about responding to solicitations for interviews or research. Note however that CMHA editors might invite you to respond to such solicitations from time to time.
Never divulge any private or personal information about another person online. That includes the person's real name or address, email address, and any other personal information that the person has not asked you to make public. Do not forward or post private messages that someone has sent you unless you have his or her permission. Only send email to another CMHA member if he or she has given you express permission. Please do not solicit other people's personal information.
The email address you provide is for our use only, unless you provide it to other members. By enabling your username as "clickable" and allowing other members to email you directly by clicking on your username — or by posting your address in a message on our boards — you take full responsibility for the email received. CMHA does not monitor such communications and will not intervene between members who use this function. The only way to keep from receiving undesirable email is to disable the "clickable" function and not share your email address.
Passive Information Collection
As you navigate through this Web site, certain anonymous information can be passively collected (that is, gathered without your actively providing the information) using various technologies, such as cookies, Internet tags or Web beacons, and navigational data collection (log files, server logs, clickstream). Your Internet browser automatically transmits to this Web site some of this anonymous information, such as the URL of the Web site you just came from and the Internet Protocol (IP) address and the browser version your computer is currently using. This Web site may also collect anonymous information from your computer through cookies and Internet tags or Web beacons. You may set your browser to notify you when a cookie is sent or to refuse cookies altogether, but certain features of this Web site might not work without cookies.
This Web site may use and combine such passively collected anonymous information to provide better service to Web site visitors, customize the Web site based on your preferences, compile and analyze statistics and trends, and otherwise administer and improve the Web site for your use. We may at times combine personally identifiable information with passively collected information in order to personalize offers and the Web site for our users (for example, combined information may allow us to recommend products or features to you based on what you have liked in the past).
Use and Disclosure of Information
Except as otherwise stated, we may use information collected via this Web site to improve the content of our Web site, to customize the Web site to your preferences, to communicate information to you (if you have requested it), for our marketing and research purposes, and for any other purpose specified. In addition, we may make full use of all information acquired through this Web site that is not in personally identifiable form.
If you provide personally identifiable information to this Web site, we may combine such information with other actively collected information unless we specify otherwise at the point of collection. We also may disclose personally identifiable information you provide via this Web site to third parties, but only:
to carefully selected third-parties who have made offers that may be of interest to you, provided you have consented to such offers, in which case we will require such third-parties to agree to treat it in accordance with this Privacy Policy.
to contractors we use to support our business (such as fulfillment services, technical support, delivery services, and financial institutions), in which case we will require such third parties to agree to treat it in accordance with this Privacy Policy and use it for the same purposes.
CMHA also contracts with an analytics company, to measure: how visitors use our Web site, which offers visitors find of interest, and other visitor activities. To do this, CMHA uses cookies and "Internet tags" (beacons) provided by an analytics company. The types of information we collect include: pages you have visited, purchases you have made, and paths taken through the Web site. By supplementing our records with such information, we learn things like what pages are most attractive to our visitors, which of our products most interest our customers, and what kinds of offers our customers like to see. While the analytics company logs information coming from our Web site, CMHA retains full ownership of data stored by the analytics company, and controls how that data may and may not be used.
in connection with the sale, assignment, or other transfer of the business of this Web site to which the information relates, in which case we will require any such buyer to agree to treat it in accordance with this Privacy Policy and use it for the same purposes.
to respond to law enforcement requests or where required by applicable laws, court orders, or government regulations.
The collection, use, and disclosure of information contemplated in this Privacy Policy may involve a transfer of the information to jurisdictions located outside your country of residence that may not have equivalent laws and rules regarding personally identifiable information. In these cases, you will be asked to consent to such transfers and disclosures in accordance with this Privacy Policy.
Information-Sharing Disclosure Request
You may request a Notice of Information-Sharing Disclosure that will identify the third parties with whom we have shared the information we have collected from you. You may request the Notice of Information-Sharing Disclosure by writing us at:
Center for Medicines & Healthy Aging
ASCP Foundation
1321 Duke Street
Alexandria, VA 22314
Public Areas
Our Web site also has public areas such as chat rooms and message boards. Please remember that any information you share in these areas becomes public, so you should be careful about what you disclose. If you post comments about CMHA products or services on our Web site, there's a chance we'll publish them for editorial purposes or in promotional advertising and/or marketing materials.
Access, Correction, and Deletion of Personal Information
You may contact us by telephone at
1-XXX-XXX-XXXX
or via our online form to learn if we are keeping personal information about you. If we do have personal information about you, we will provide you with a readable copy of such personal information at no charge. Factual errors in your personal information, including information that is out of date, can be corrected by sending us a request that sufficiently details how your personal information should be corrected.
We encourage you to promptly update your personal information if it changes. To keep personally identifiable information that you provide via this Web site accurate, current, and complete, please contact us as specified below and we will take appropriate steps to update or correct such information in our possession, or to delete your information from our contact list.
Security
This Web site takes reasonable steps to protect personally identifiable information as you transmit it to our Web site and to protect such information from loss, misuse, and unauthorized access, disclosure, alteration, or destruction. You should keep in mind that no Internet transmission is ever completely secure or error-free. In particular, email sent to or from this Web site may not be secure.
Links to Other Web sites
This Web site may contain links or references to other Web sites to which this Privacy Policy does not apply. We encourage you to read the Privacy Policy of every Web site you visit.
Opt-Out Procedures
You may always opt-out of receiving communications from us and/or from our receiving or maintaining your personal information (such as your name, address, and/or other contact information). To remove any personal information from our database or to not receive future communications from us, send a message using our online form with the word "remove" in the message.
How to Contact Us
To keep your personally identifiable information accurate, current, and complete, please contact us as follows:
By email using our online form
By phone at

1-XXX-XXX-XXXX

By mail at:
Center for Medicines & Healthy Aging
ASCP Foundation
1321 Duke Street
Alexandria, VA 22314
If you have any questions, comments, requests, or concerns related to this Privacy Policy or the information practices of this Web site, do not hesitate to contact us.
Other Web Sites
The Web site, or third parties on the Web site, may provide links to other sites and/or resources, including advertisers, over which CMHA has no control. These links are provided solely as a convenience to users and should not be construed as an affiliation with or endorsement by CMHA of content, items, or services on those third-party Web sites.
You access and use such other Web sites, including the content, items, or services on those Web sites, solely at your own risk. These linked Web sites may collect personal information from you when you enter their Web site. This collecting of information is not subject to CMHA's control. To ensure protection of your privacy, always review the privacy policies of the Web sites you visit when linking from this Web site. CMHA makes no representations or warranties with respect to the content, ownership, or legality of any such linked Web sites.
You agree that CMHA has no responsibility or liability for the availability of such external Web sites or resources, or for the content, advertising, products, or other materials available through such Web sites or resources.
Changes to This Privacy Policy
If this Privacy Policy changes, the revised policy will be posted on this Web site. Please check back periodically, and especially before you provide any personally identifiable information. We will notify you by e-mail or letter to your last known address whenever we make any substantive changes to this Privacy Policy. If you do not accept the changed version, for example if you do not approve of a different way that we intend to use personal information, you may let us know by letter or e-mail. If you do not respond with any objections, we will assume that you consent to changes in the Privacy Policy. Changes will not apply retroactively to personal information that was collected before the changes to the Privacy Policy, except as may be required by law.
Privacy Policy updated as of June 17, 2008.